"97% of my clients rebook their dogs, on collection"
They both smell and look amazing, thank you. It's well worth the drive back from Devon to Reading, where we previously lived, when Siobhán first began to look after these two
We found Siobhan by complete accident; she spent time talking to me on the phone and went through the process of how she would groom our cocker spaniel puppies. When we met her for the first time she was warm and caring and we could instantly see that she had a lovely way with both us and more importantly the pups. She asked what we wanted and groomed them exactly how we asked them to be groomed.We happened to be having the pups groomed when it was a particularly hot day and she took longer to do them giving them regular breaks so they did not get too hot and bothered and kept in touch with us during the morning as was our first time of leaving them and them being groomed. When we collected them they looked amazing and more importantly were happy and playful so clearly enjoyed their pampering session. We would highly recommend Siobhan and thank her so much for all that she did.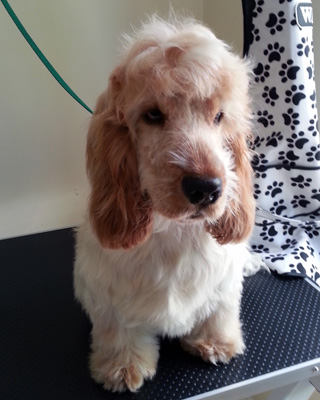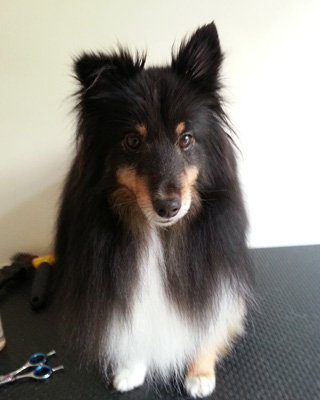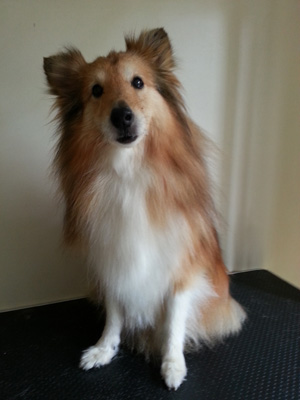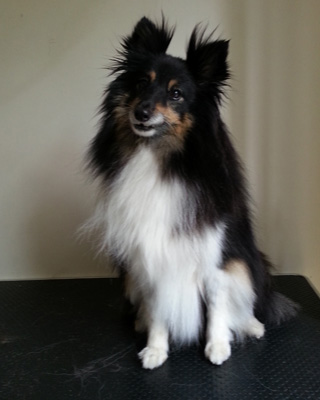 I took my three shelties to Impeccably Groomed and was delighted with the results - they looked amazing!!
Thanks Siobhan, for your care and skill attention for my Teddy's first grooming session, and for your great advice on how to keep him groomed at home between visits to you. Teddy still looks like Teddy but a much cleaner and neater version and he smells wonderful. Your set up is really great and I would highly recommend you to others. Thanks and see you next month.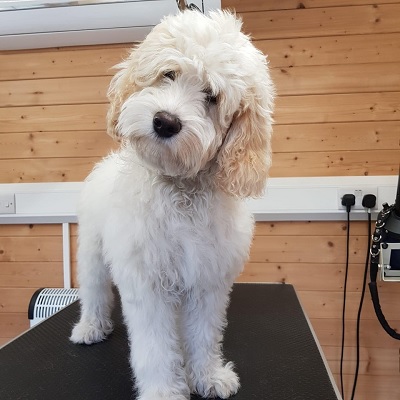 I took two smelly tatty border collies to Siobhan and collected two very sweet smelling fluffy creatures whose coats still are soft and shiny several weeks later. I was slightly worried about how Smudge would react as he is an odd dog and is terrified of all sorts of things, he was absolutely fine, Jack needless to say took it all in his stride. I will certainly take them back to Siobhan as there are very few people I would trust to understand the oddball that is Smudge and know how to deal with his foibles!
Just had our rescue , retired ex-racing greyhound groomed for the first time and Siobhan was brilliant! She is very knowledgeable, extremely professional and caring - your fur babies will be very well cared for and loved . Highly recommend and we will be back 👍😀⭐️⭐️⭐️⭐️⭐️🐾🐾
Really really pleased with the way Rolo looks after having his first cut by Siobhan. He obviously enjoyed it as well as he fell asleep. Siobhan is a really lovely lady whose very helpful with any queries and makes you feel very at ease. Would highly recommend!!