Conveniently placed with parking in Tilehurst, Reading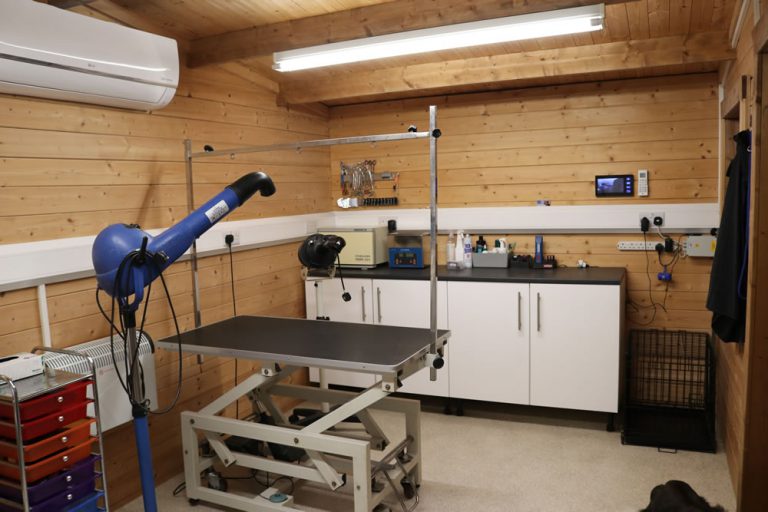 The salon is a purpose built, light and airy, 5m x 4m wood cabin with dual inverter air conditioning, to allow for comfortable dogs, no matter what the temperature outside.
The bath has a pull-out set of steps and a sliding door, to allow for easy access. This is especially useful for older and/or less mobile dogs. For additional safety, a thermostatically controlled mixer tap, with shower has been installed.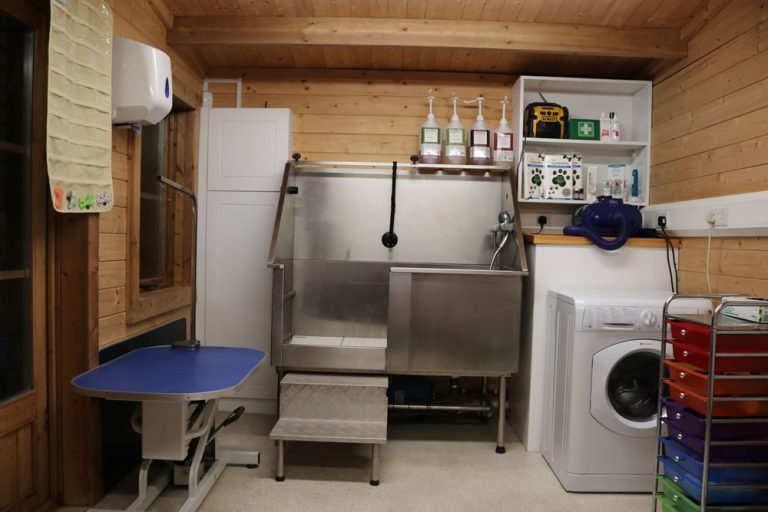 My grooming table is electric which allows me to adjust the height with a foot pedal throughout the groom and as it lowers to 30cm, it is easy for dogs to jump on or off.
Cleanliness is key in preventing infection transmission and that is why, between each dog, the equipment used is UV sterilised and all, hard surfaces washed down with a veterinary grade, DEFRA approved disinfectant.
Once a week, the salon has a complete deep clean.
The cabin is sited at the end of my garden, opposite a large pond with waterfall. The soothing sound of the water can be heard through most of the groom. There is no footfall or other distractions passing the salon that would create stress or anxiety.
Outside the garden is a quiet cul-de-sac so, there is no noise from traffic.
A door entry system, with intercom, is installed at the gate for added security and further prevents unexpected interruptions.